Web Marketing
Search Engine Optionization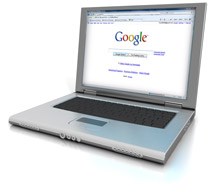 Is your website visible on search engines such as Google, Yahoo and Bing (MSN)? If not, we can help. We have experience with Search Engine Optimization. First we will review your website and website statistics reports and then generate a plan for getting you listed on the major search engines.

Pay-Per-Click Marketing
Our team has over 10 years experience and has managed over $5,000,000 dollars in paid placements. Let our experience help your company get the most for its advertising dollars.
We have customized our very own online tracking software that works with each of the major online search engines. Our software gives us a real time look at how your spending your money and lets us track which terms and phrases are converting to leads and sales for your company and which ones aren't. We can even build customized solutions to that you can track your leads and give you valuable CPA (cost per aquistiion) numbers for your conversions.
If you already have a PPC campaign, let us evaluate your campaign and website to give you valuable pointers on what you can do to boost your performance to get the most bang for your buck.